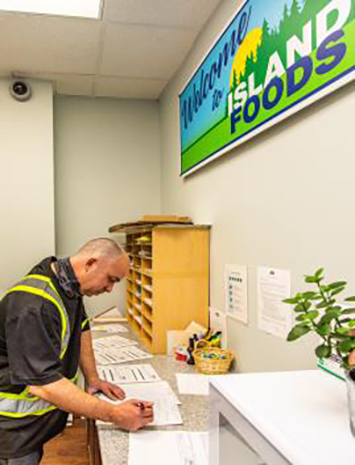 Delivering to North Island Communities
As a proud member of the BCTA, the Island Foods fleet of refrigerated transport trucks delivers food and freight to communities all over the North Island, including coastal communities such as Bella Bella, Klemtu, Alert Bay, and Sointula. In 2021, we expanded our delivery territory to include deliveries to Zeballos and Gold River and are excited to continue to grow our territory over the upcoming years in many areas such as Winter Harbour and Holberg.
Reliable Food Transportation
It doesn't matter if the food products you're ordering are best kept fresh, cold, frozen, or dry, Island Foods provides reliable food transportation you can count on.